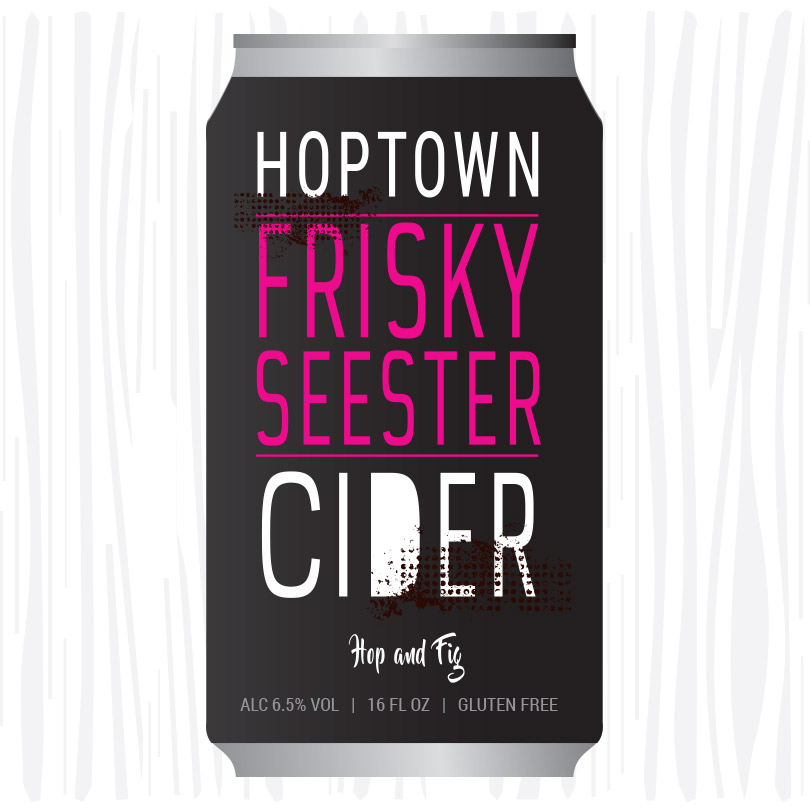 The Frisky One Comes to HopTown
HopTown Frisky Seester Cider, to be exact.
Our first—and only—cider is our Frisky Seester cider. This cider has an pink lady apple base and then is topped off with a little bit of hops [of course] and then the kicker…figs! Our first Seester Cider was born out of the hop fields and brings a bit of that 'ol time spirit to the present. Try and keep the glass filled with this. It is a summer and a winter delight.
It all starts with the seesters.
So many stories, so many sisters…so we just picked the first and here is story number 1! Sister Juanita, the frisky one, would 'occasionally' sneak out into the hop fields to kiss the boys. Well, maybe just the one. It has always been a rumor and there is absolutely no proof of the authenticity of this story, right Juanita? Each sister is unique and adds color to the family! Such is the cider.
Stay tuned for the next cider flavor later this year…Feisty Seester???
Available only at HopTown Wood-Fired Pizza. Pick up a 6-pack, purchase your own Frisky Seester growler and take either home. Or, you can enjoy Frisky Seester here at HopTown with your yummy pizzas. However you drink your cider, it all starts right here at HopTown!